Selling Your Home? Best (quick and easy) Home Improvements To Increase Value
---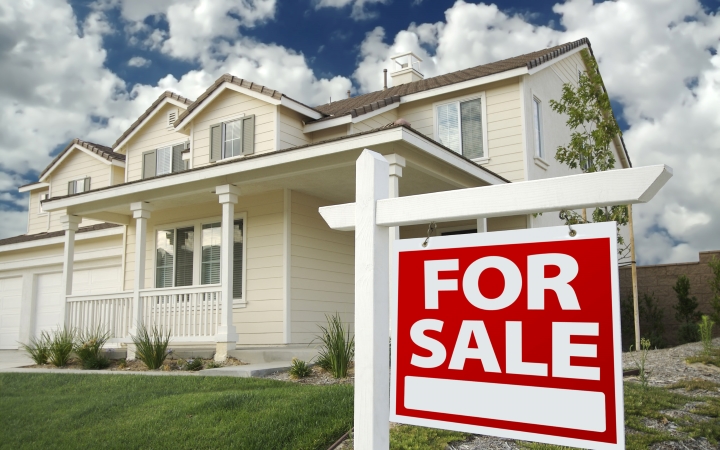 Selling your house is a BIG decision. Our home defines us and getting it show-ready for strangers to come and judge it can be downright scary. What's more, these judgments mean the difference between a FOR SALE or a SOLD sign on your lawn.
So hey, I 100% totally understand that deciding to sell your home feels high-stakes, but the good news is that increasing your home's worth at sell time is probably easier and cheaper than you think. But it takes a bit of preparation and elbow grease.
Before we jump into what home improvements add the most value to your home, do this first:
Talk To A Realtor You Trust And Respect (and who knows her stuff)
Don't skip this step! Meeting with a real estate pro will save you untold hours of wasted energy and home upgrade analysis paralysis. My best advice is to get a realtor involved early to help you decide which improvements make sense for your unique situation.
If you reach out and say hello to a realtor like me who offers a free consultation and certified home staging with a smile, it'll ensure that your home gets the market attention it deserves.
Quick Note: Home Upgrades Are In The Eye Of The Beholder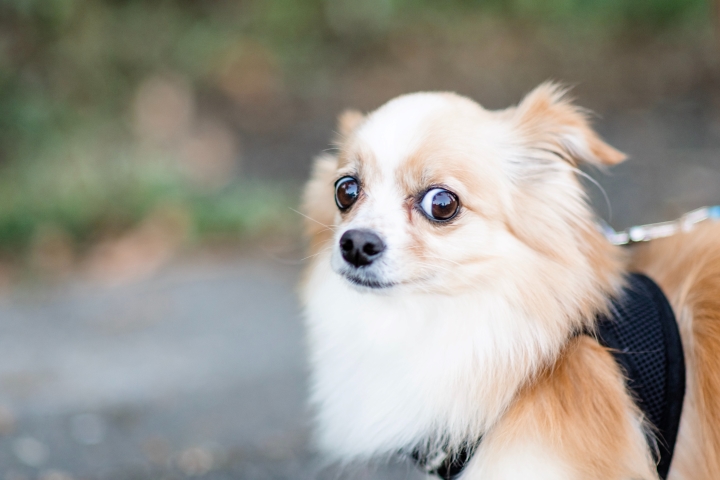 Some people buzz with excitement when it comes to home improvement projects. And some people get STRESSED out! Whether you're a member of Camp A or Camp B, remember this: Your perfect home is probably not their perfect home, so keep things simple.
I know the feeling. You look around your house and the mental checklist comes out: built-in swimming pool, his and her master bath with two sinks and more shower heads than you can count, tennis court, helicopter pad, a home gym that'll have Mark Wahlberg knocking on your door asking begging for a day pass.
No, the mental gymnastics of home remodels are not helpful because Dear Seller, it isn't about what you want, it is about what they want. Your buyer, on time and pre-approved, ready to transform your old home into her new home. But she has a bad knee from a high school square dancing accident and can't play tennis.
The paint on the court hasn't even dried yet and your potential buyer is already doing the demolition math costs. Hauling busted up concrete is not enjoyable, nor is missing work to meet with landscapers. And shouldn't ALL backyards be landscaped anyway? I mean, who likes tennis enough to make their backyard a big old slab of green pavement? Not me. Honey call the realtor, let's check out the house down the street.
And suddenly your dream home seems a little less dreamy. Hello disappointment. The great news is all it takes to get your home its maximum market rate is to….
Think In Terms Of Updating Not Remodeling
When it comes to hiring a contractor for mammoth home restoration projects, the return on investment (ROI) is usually not worth it, financially.
Let's check out the ROI of some popular home remodels and additions.
The "Most Valuable" Home Remodeling Ideas
Here is a big statement from moneycrashers.com:
Any addition only yields an average of 50%-83% ROI
Shocking isn't it? We all have this idea that plowing money into your home is basically the same as printing money. However, more data disproves this belief.
Remodeling magazine's 2019 Cost vs. Value Report "compares average costs for 22 remodeling projects with the value those projects retain at resale in 101 U.S. markets." It is the gold standard of home renovation pricing, but nationally and locally.
According to the report, only two upgrades may bring a positive return on investment in the Sacramento market:
An upscale garage door replacement (134% ROI)
Adding new siding (89.6%-112.5% ROI)
According to Moving.com:
Kitchen Upgrade: Minor = 81% of cost recouped. Major = 53.5% cost recouped

Bathroom Remodel: Mid-range = 70.1% recouped. Upscale = 56.2% recouped

Wood Deck: Wood addition = 82.8% recouped. Composite = 63.6% recouped
Bankrate.com dispels the idea that adding more home is always a good idea.
Master Suite Addition = 64.8% cost recouped

Bathroom Addition = 53.9% cost recouped
Other Home Improvements Not Worth Your Dime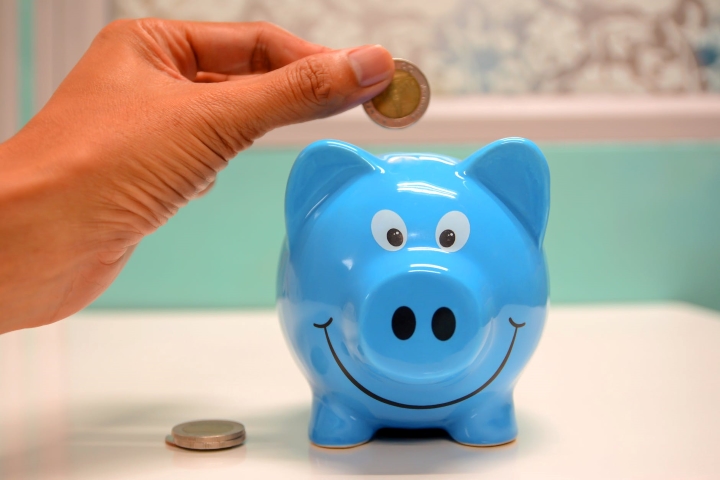 Not only do many large home renovation projects fail to get you more money at closing time, but some can negatively affect your home's sellability. When we were kids the best house in the neighborhood was the one with the pool. Enter adulthood and the realities of homeownership and suddenly that ultra lux built-in pool is a liability to potential buyers.
Granted, I've never had a client build a swimming pool strictly for increasing home value, so if you are a water person and a dip makes your days a bit more glorious, install that pool and find your happy. In my home of five years, I have a hot tub and a pool. I love them, my daughters love them, and I can't put a price on that kind of return on investment.
So even though swimming pools are the best, many people see them as an expensive high-maintenance drowning hazard. Talk about counter-intuitive! But what else? Anything outside of a traditional floor plan, even if it's something positively wonderfullike a soundproof space for yoga or cultivating a Zen Buddhism practice. It's too niche for most shoppers, which means less eyes on your listing.
Think twice before messing with the floor plan too much if you are selling soon. While a master suite might be the dream, knocking down a wall to combine two bedrooms means the house is now worth less since it's minus one bedroom. And beware of anything that reduces yard space such as a shed, sunroom, or putting green.
And don't turn your garage into an in-law suite for the sake of more bedrooms. People need their garages.
A Quick Note About Increasing Square Footage And Market Exposure
When searching online for a home, square footage comes in increments. A few extra hundred square feet means your home appears in more search results. Because property search engines go up by 250 sq. foot increments, a higher square footage bracket means more eyes on your listing.
So is it worth it? Maybe. When it comes to appraisal value, your home is compared to those around it. So if bigger homes on your block are selling well, it is worth looking into an addition. However, if houses in your area are sitting on the market for longer than you'd be comfortable waiting, making your home bigger probably won't help much.
In a nutshell: Transform the home you plan to stay in, not the one you are selling.
So what is worth doing to get more money for your home?
The Home Improvement Money-Making Secret: Increase Buyer Perceived Value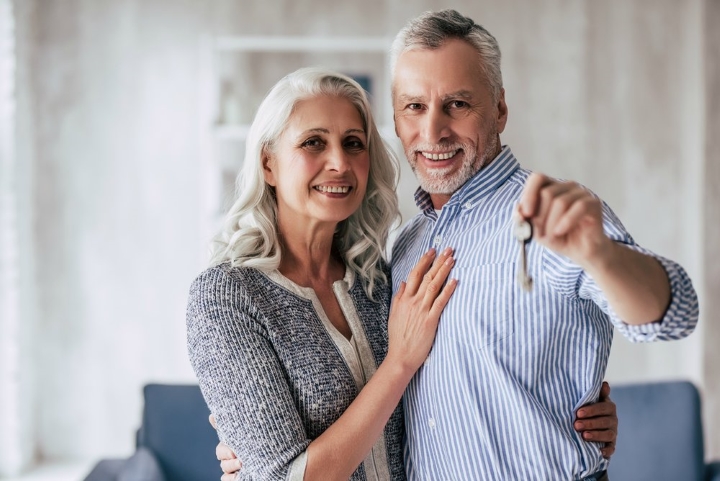 At the end of the day, your home is worth what someone will pay for it.
Want to know my favorite phrase to my sellers? "We've received an offer above asking price." It's music to everyone's ears because it means the house is getting lots of serious attention. Then there are homes that sit on the market for six months. Then there are those that don't sell at all. What makes the difference is desire.
So let's put ourselves in the buyer's shoes for a moment and see what seven factors create the most desire when homeshopping.
1. Picturesque Curb Appeal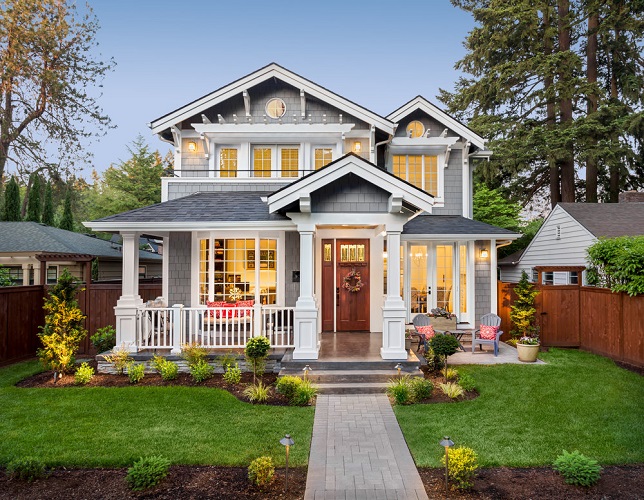 This is your first impression of the house and depending on how tidy and gorgeous it is, you might start imagining yourself pulling into this driveway every day for years to come.
How: HGTVsays "Pull weeds, rake leaves and trim overgrown shrubs, especially if they block windows or the path to your front door."
Some other quick and effective DIY ways to boost curb appeal are:
Paint the front door and install a new doorknob

Flower power. Planter boxes are great for staging and adding symmetry

Make sure entryway lighting is bright and the fixtures are clean. No cobwebs

Clean out the gutters and buff the outsides. Get the roof too if you can

Window boxes with bright flowers add charm and are a great way to add entryway symmetry

Check the paint, trim, and siding. If they need some TLC, give them some TLC

Remove clutter and junk. Camouflage unsightly things like electrical outlets and air conditioning units

You can't go wrong with a porch swing, just saying
2. Increasing Perceived Square Footage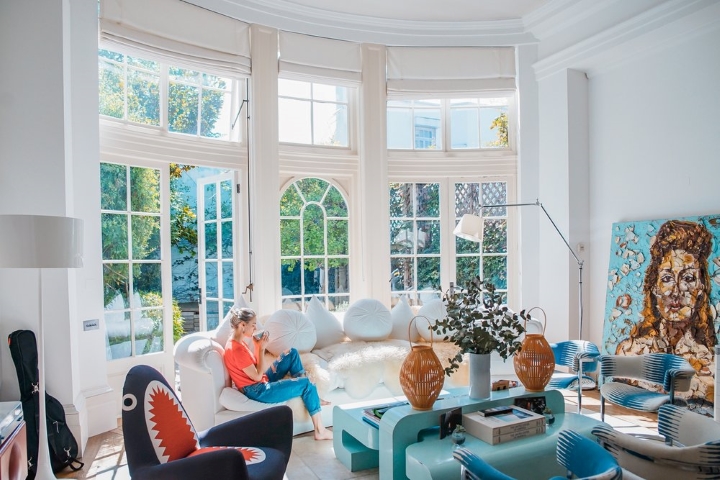 You can feel a clean house the second you walk into it. For houseshoppers, a decluttered space feels bigger and more inviting.
Some other quick and effective DIY ways to boost perceived square footage are:
Remove bulky or oversized furniture (short-term storage is great for this)

Leave the blinds open because a sunny room feels bigger

Add mirrors to increase depth and bring in extra sunlight
3. New Flooring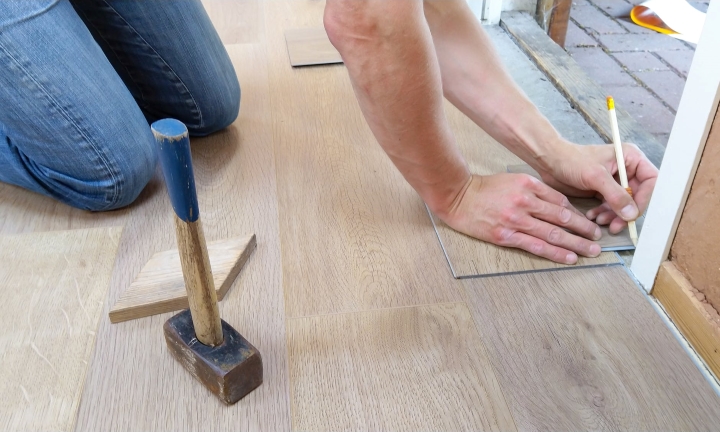 If your carpet swallows your feet like a warm loving cloud then keep it. Keep in mind though, not many people like carpet anymore. It stretches, staines, and stores dust and dander.
Pulling out worn carpet and replacing it with something easy-to-clean is one of the wisest pre-sale upgrades you can make. Beautiful, inexpensive, and durable options include laminate, vinyl plank, and engineered hardwood.
4. Fresh Paint
Remember that time when you painted the walls in your house? Two coats later and the place felt brand new.
DIY Network says it well: "One of the simplest, most cost-effective improvements of all is paint! Freshly painted rooms look clean and updated — and that spells value."
It's best to go with neutrals--the tones of the season are greiges (warm grey/beiges)--because these colors have wide buyer appeal and really lighten up a room.
5. Kitchen/Bathroom Facelift
Kitchen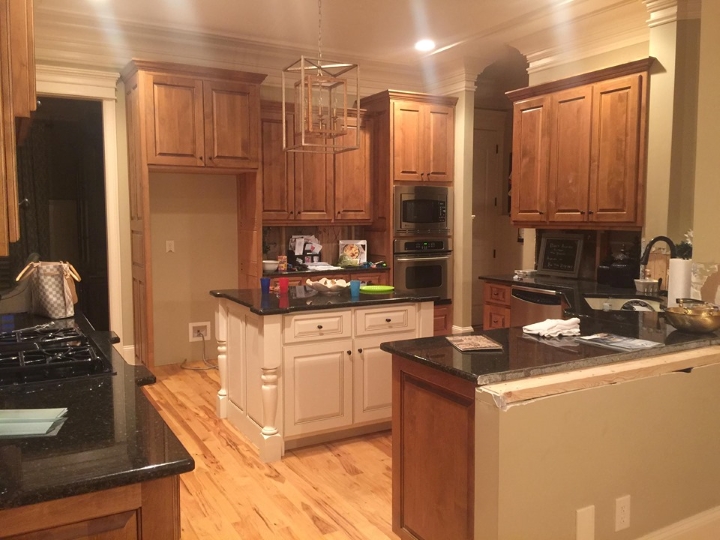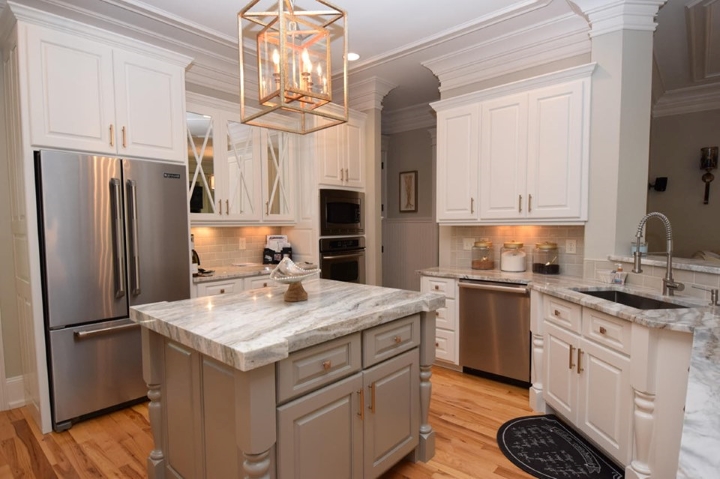 The kitchen and the bathroom(s) clinch sales or are deal breakers more than any other room in the house so they deserve some extra attention. And a little goes a long way.
Paint cabinets

New pulls on cabinets and drawers

Clear just about everything on kitchen counters. It's a pain but it's temporary
Bathroom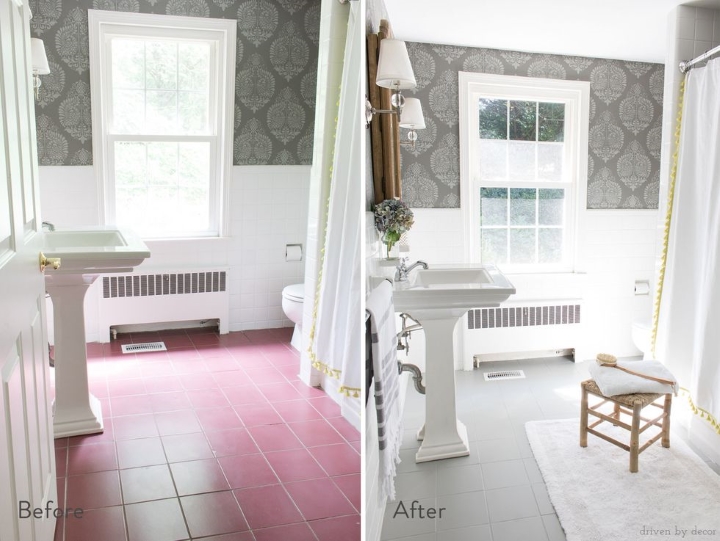 Paint cabinets

New hardwear

Update faucets

Add in some bright white light bulbs

Fresh fluffy towels

Clear ALL personal hygiene/shower products. I can't stress this enough. It's like when you find a used bar of soap in your hotel room. No thank you.
6. Interior Staging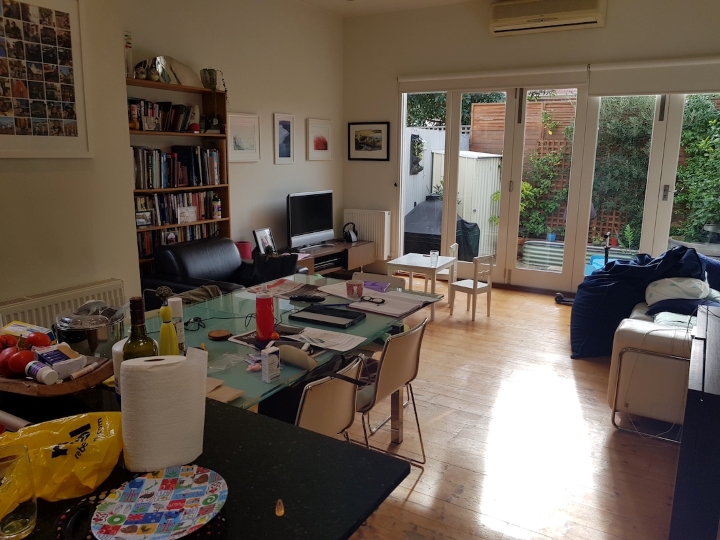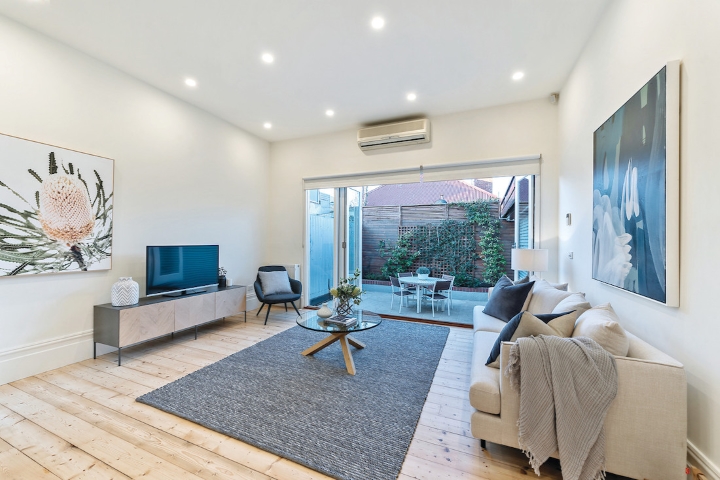 Stellar home staging can absolutely sell a home. According to The Real Estate Staging Association "90 percent of all staged homes successfully sell within a month of hitting the market." A professionally staged home sells for 3% above listing price, on average. Overall, staged homes sell 73% faster, making it HUGELY worth it.
There are different levels of staging. From simply warming up a vacant house with cozy touches (called vignette staging), to rearranging your home furniture to showcase your home in its best light, to hiring a company that delivers and arranges all furniture and aesthetic decor for you.
7. Declutter. Depersonalize. Clean And Clean Some More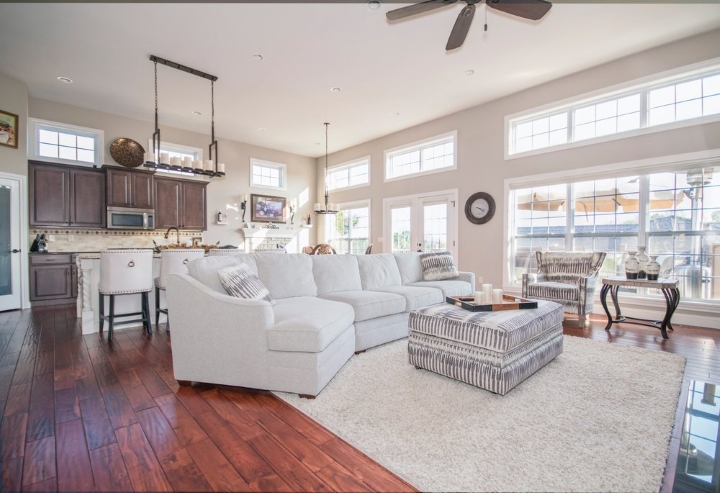 Walk through your house with new eyes. Patch nail holes, paint trim, replace burnt out lightbulbs, scrub away any visible discoloration, etc. You want to present a well-maintained house so perspective buyers can daydream about making it their dream home rather than getting stressed at the idea of doing a bunch of maintenance.
This last step will probably be the hardest but decluttering and depersonalizing your home is the best way to get buyers envisioning the house as their own. Things like clearing everything off the front of the refrigerator and taking down emotionally-charged stuff like sports memorabilia or polarizing flags adds to a positive first impression.
Conclusion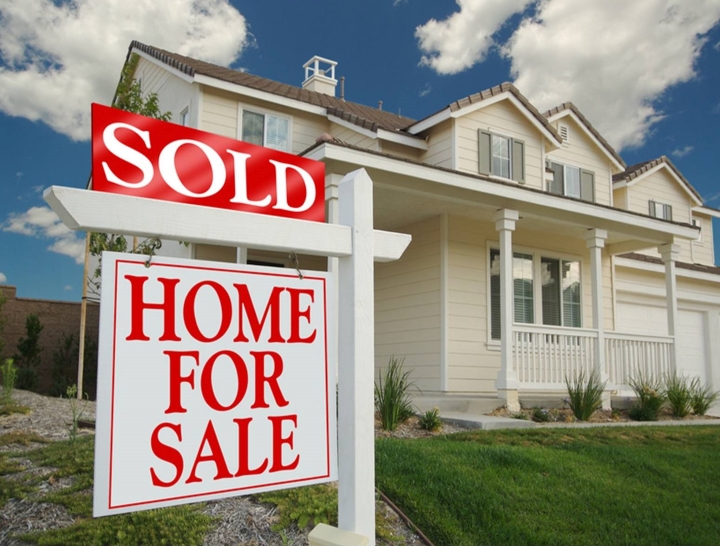 Selling your home is an unforgettable experience. It is deeply emotional, usually bitter-sweet, but the chance to make a big sale and start the next chapter of your life is truly inspired living.
I know you want to get the best possible payday for your home and I hope reading this article has given you some useful tips. Just remember, no need for big pricey renovations Potential buyers want a clean, maintained home they can imagine themselves in.