Must Visit Water Escape and Park in Penn Valley
---
Today us and the girls spent a wonderful bit of time at Western Gateway Park in Penn Valley. And wow, I am impressed and refreshed!

Dawn used to live over here so she knows the great local spots when the family is craving water but needs public bathrooms and wants to avoid big crowds or spending a lot of time getting there. This park fit the bill perfectly.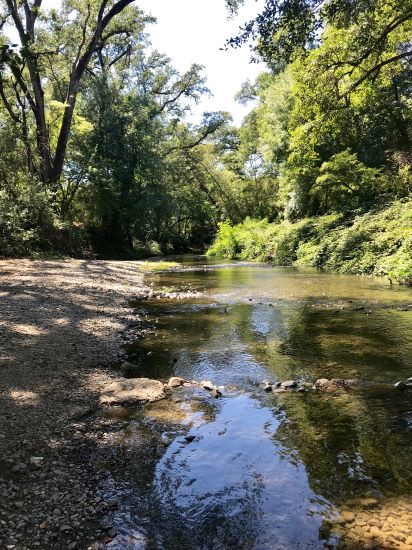 As a water loving creature, I want to mention the best first: Squirrel Creek!
This is a wonderful little creek that flows year round. It was about 95 degrees out when we went swimming and the water was a teeny bit chilly, which was perfect. It gets maybe about 6 foot deep in the middle but it's mostly shallow everywhere else (2-3 feet deep). There were plenty of kids playing solo but with adult supervision as there is no lifeguard on duty.

The vegetation is lush and beautiful here and though it's right off a parking lot, it feels secluded like you're tucked into the heart of nature.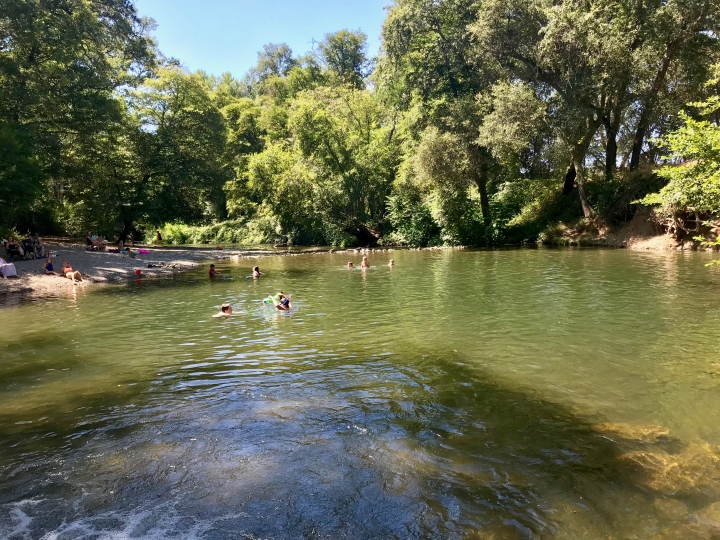 At the upper level is the usual park things like big open grass for throwing a football or frisbee. There is disc golf, horseshoe pits, basketball hoops, BBQs, and a p

layground for the littlest of your little ones. Also, there are some bocce ball and tennis courts. I read that people also play pickleball and handball here.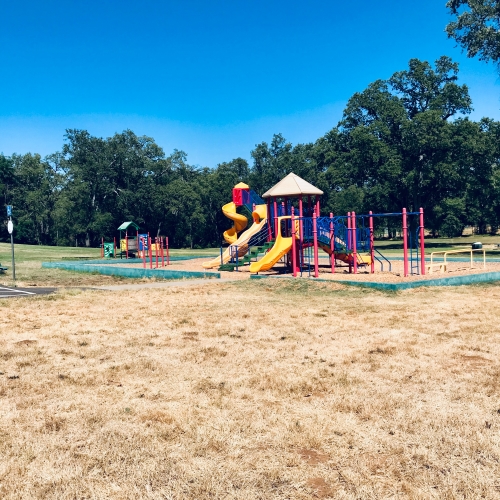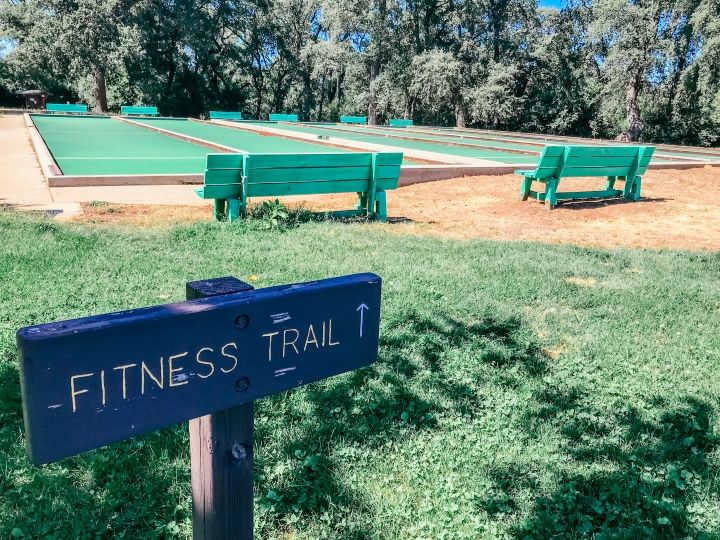 Off to the left is a much bigger playground for the kid who prefers her play structure to resemble a castle.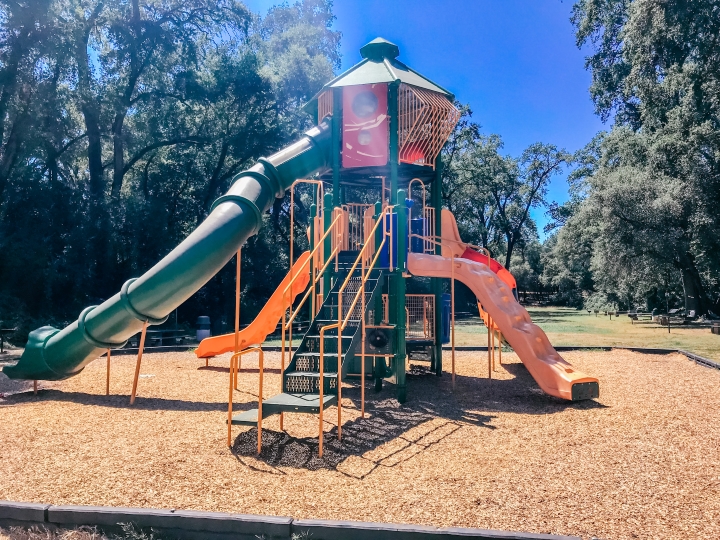 I walked around a bit a found a buttermaker's cottage with a beautiful little garden right next to a fitness trail with some awesome callisthenic stations I used to love as a kid (and still do!)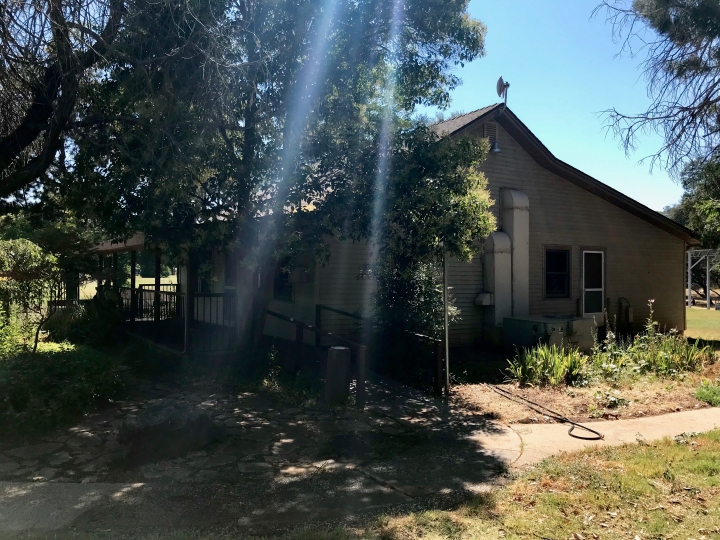 You don't have to be a buttermaker to hang out here
Then a "rustic" amphitheater and a stage Pavilion. What's neat is that all these structures can be rented for a range of things—birthdays, concerts, craft camps, presentations, graduations—you name it.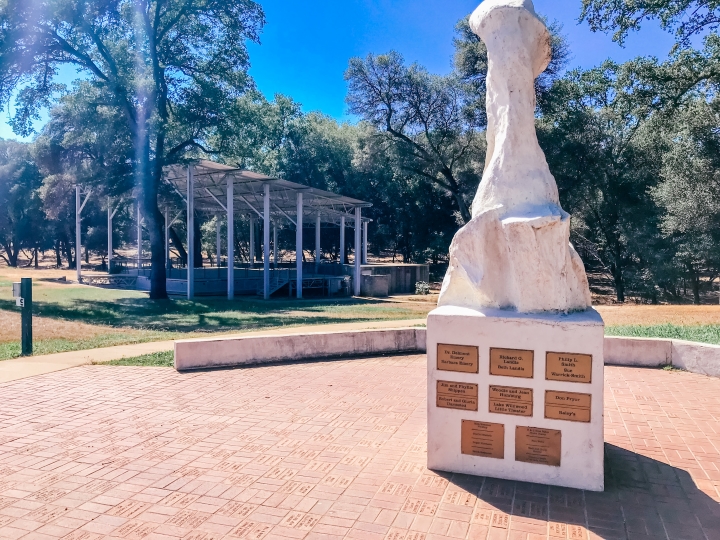 There's also a
Tasty Thursday Farmers' Market
(open 9am-1pm) which we will be checking out quite soon!
Contact details
Western Gateway Park
P.O. Box 597
18567 Penn Valley Drive
Penn Valley, CA
95946

Phone: (530)432-1990
Email: office@westerngatewaypark.com