10 Wonderful Places to Visit in Grass Valley and Nevada City
---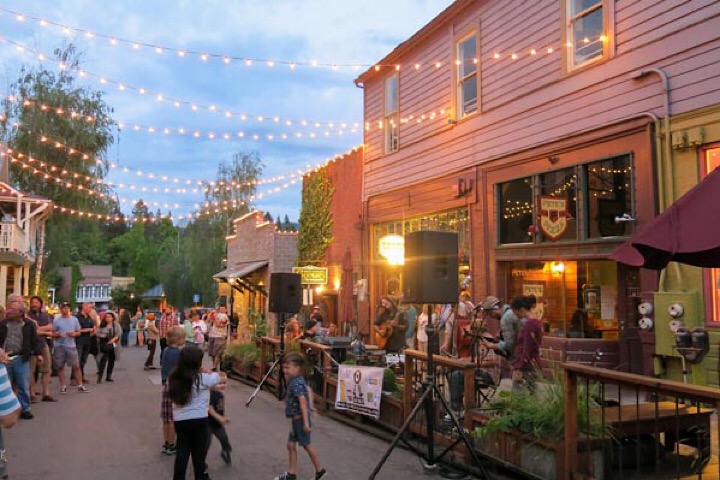 Grass Valley and Nevada City are postcard towns full of history, community, and outdoor adventure. It's location at the foothills of the Sierra Nevadas means a river day or a picturesque hike is only a short drive away. This is a place where the arts thrive and the community is rich with local events like farmer's markets, poetry workshops, and even an aerial circus class for the little athletes in your life.
Each town is an unforgettable visit in itself for locals and out-of-towners alike. So read on and find out what makes these charming mountain towns just so darn adorable.
1. Empire Mine Park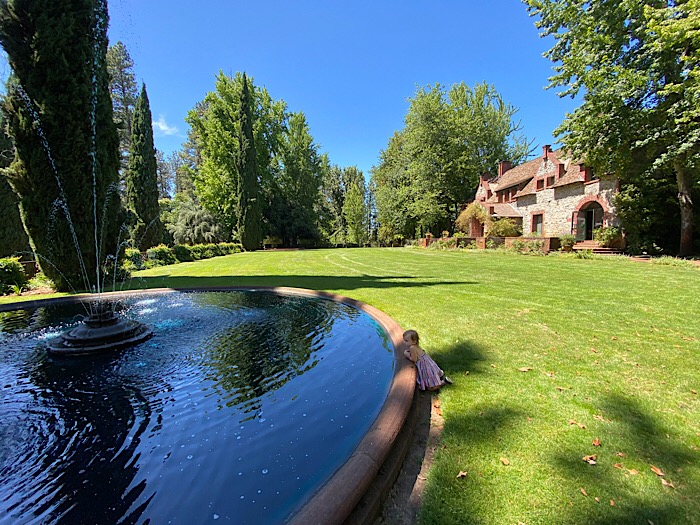 Step back in time to this 170 year old gold mine. In its heyday, a mind-blowing 5.8 million ounces of gold was hauled out of its 367 miles of mines. The "cottage" (more like mansion) was the summer home of American socialites William and Agnes Bourn who hosted many a swanky gathering of the rich and famous amongst its lush gardens and water features. For a fabulous display of colors, be sure to visit in the springtime to see all of the flowers in full bloom!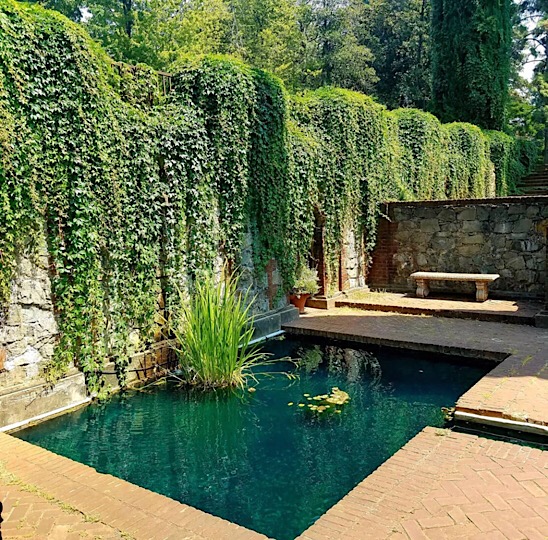 2. Nevada County Fairgrounds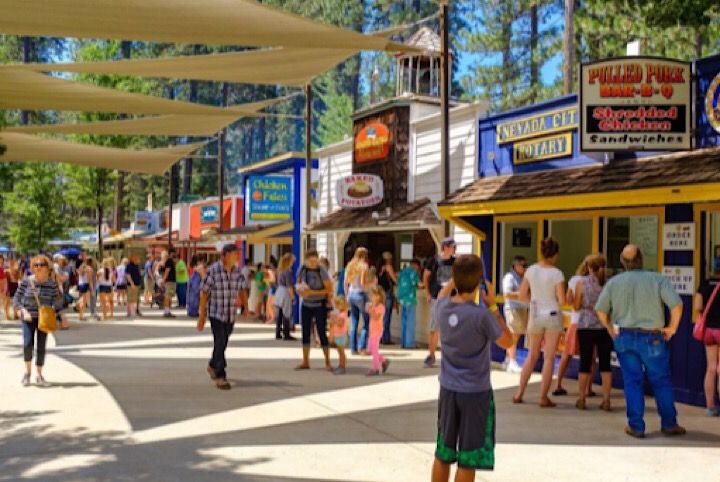 The Nevada County fair has been a community tradition since 1938. Located on 90 evergreen acres, it's been voted the most beautiful fairground in all of California! We vividly remember the joy of being dropped off as kids with a little pocket change for the day and strategically planning our trips to "treat street" for fair food like corn dogs and funnel cakes. If the choice had to be made, we gladly traded an additional spin on the rides for a chocolate dipped soft serve at the end of the night! Not into sugar? There's plenty of wholesome eats like locally grown organic coleslaw, BBQed corn on the cob, and even vegan falafels.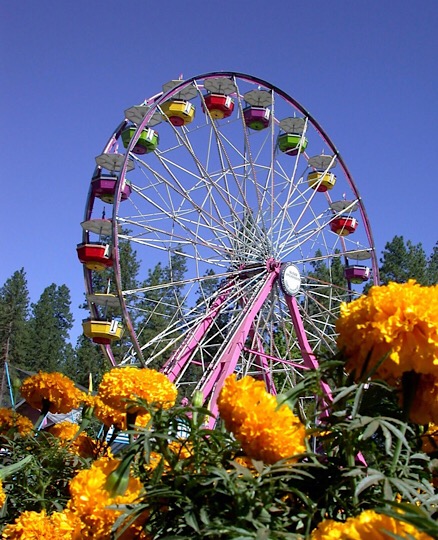 3. Kayak/Hike/Camp Scotts Flat
A local favorite, this lake offers something for everyone. At 3,000 feet elevation, it's a nice escape from the valley heat in the summer. The lake is also stocked with everything from German Brown Trout to Channel Cat for the avid fisherman, so grab a pole and head on down!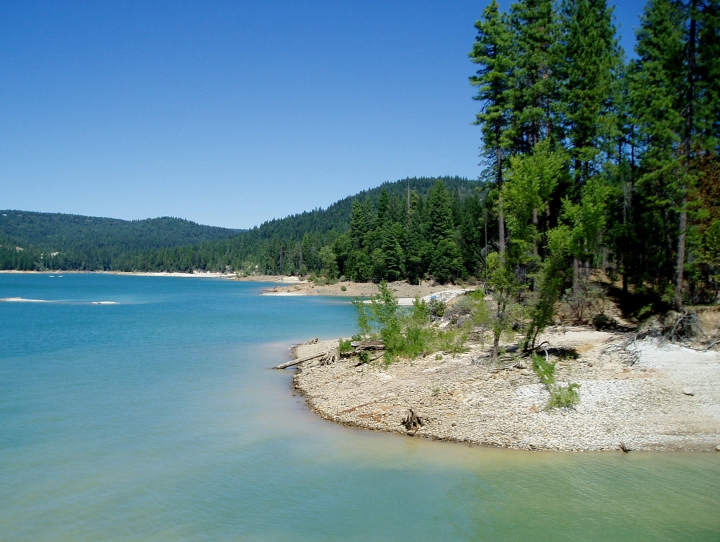 4. Lucchesi Winery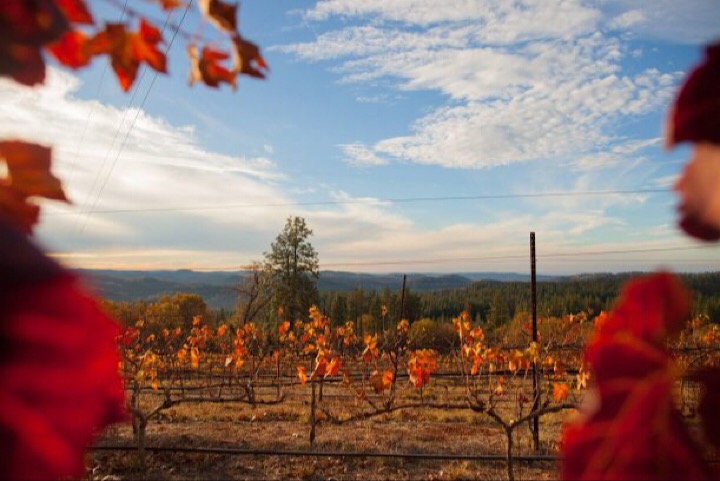 Feeling fancy? Try a flight of limited production wine from this world-class winery! Located on Mill Street in Grass Valley's historic downtown district, it's an ideal stop while perusing the local shops. We recommend their reds, which have constantly placed in dozens of competitions!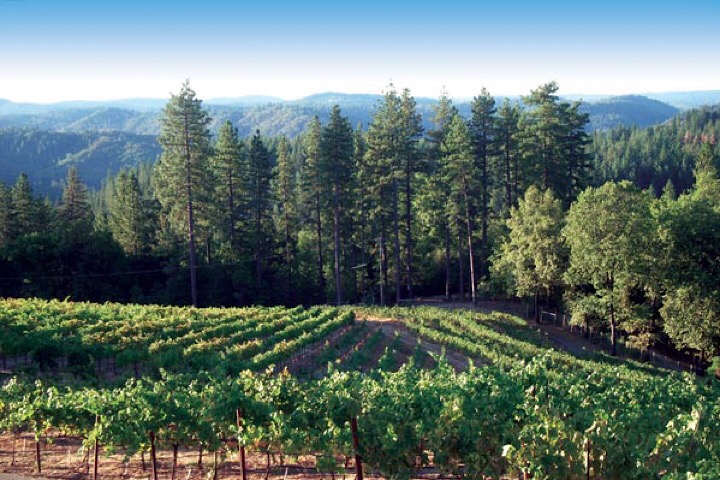 5. Downtown Nevada City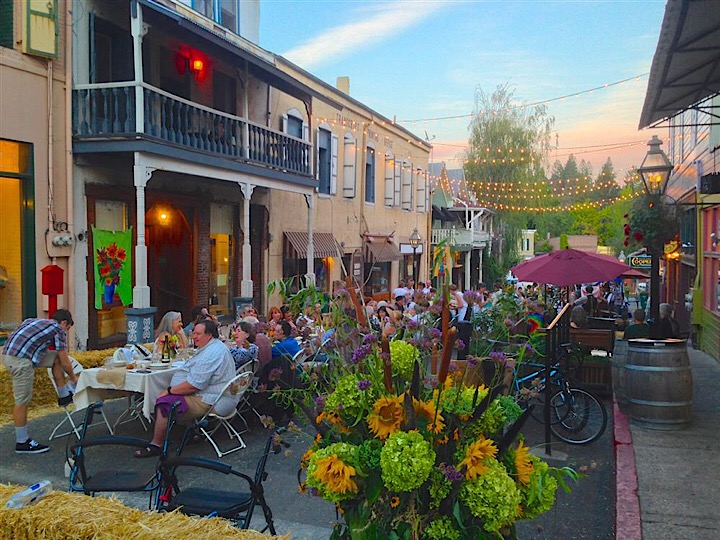 Have you ever dreamed of stepping into a Hallmark movie? Well, this is as close as it gets (no really, they actually filmed one here! The Christmas Card, which features tons of local spots) We could go on and on about growing up in this fairytale town. From trick-or-treating along the historic old homes, holding hot chestnuts in our pockets to keep warm at Victorian Christmas, and prom nights at the Miners Foundry, this little town was a dream come true. A lot has changed but some things never will, like the endless options of desserts this town has (we told you it was a dream!). We highly recommend grabbing a scoop of Lavender Basil ice cream at Treats.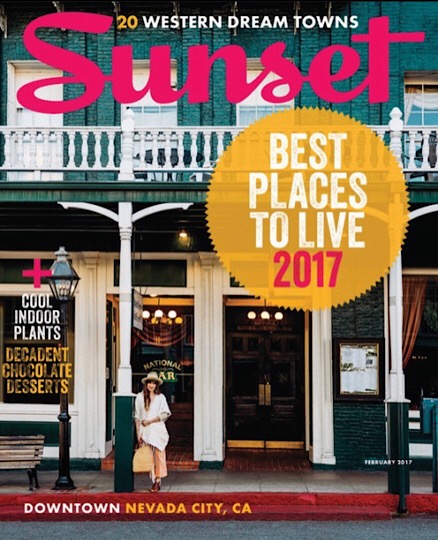 6. Visit the haunted National Exchange Hotel and Nevada Theater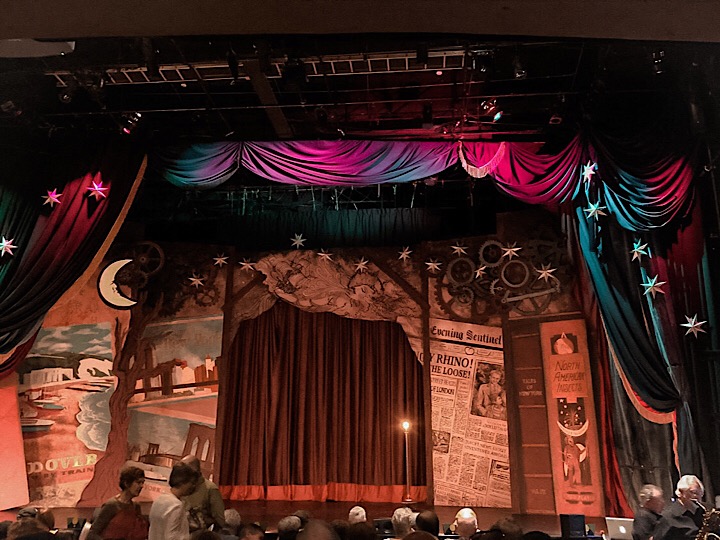 Feeling spooky? Book a stay at the recently renovated landmark National Exchange Hotel for some out of this world (see what we did there?) accommodations. A favorite of many famous faces of the past including multiple presidents, outlaw Black Bart and writers Jack London and Mark Twain. The Nevada theater is a 2 minute walk up the street from the hotel and is the oldest theater in California! It has hosted everyone from the afformendend Twain to Motley Crue. Some say you can still hear the disembodied voices of past actors running lines in the dark.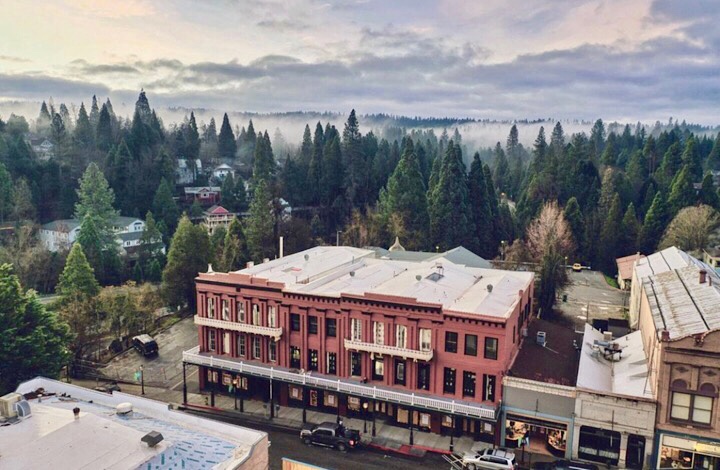 7. Del Oro Theater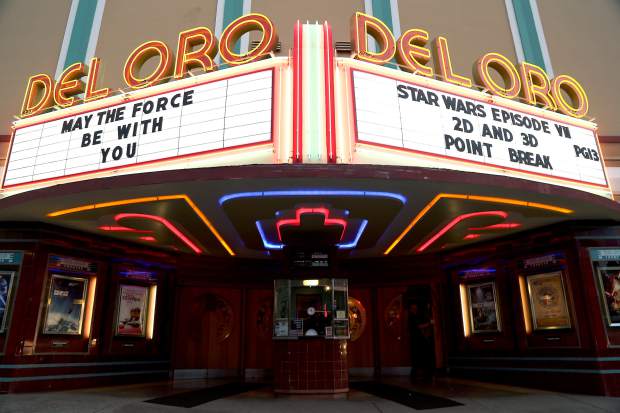 Catch a movie at this Art Moderne gem constructed in 1942. If you ask nicely they usually have frozen junior mints behind the concession counter (but you didn't hear it from us!).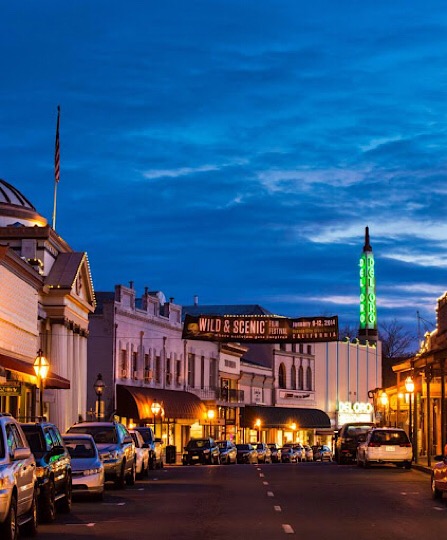 8. Historic Holbrooke Hotel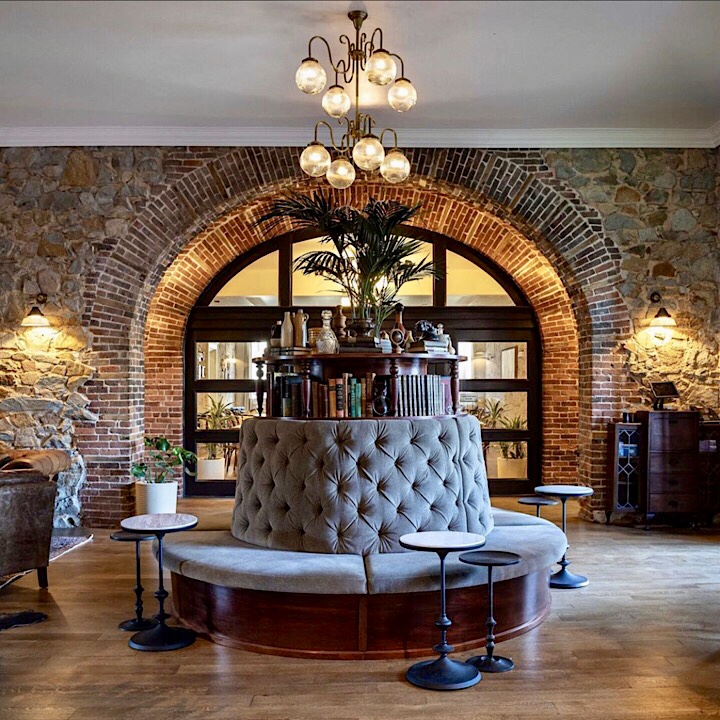 Recently renovated but full of historic charm, it's said to be one of the oldest continuously operating hotels in California. Its restaurant and bar (one of the oldest continuously operating bars west of the Mississippi) offer a great taste of local cuisine, while its rich 158 year old history certainly includes its fair share of ghost stories. But not even Casper himself could keep us away from their Crispy Yukon Gnocchi and signature Maple Old Fashioned.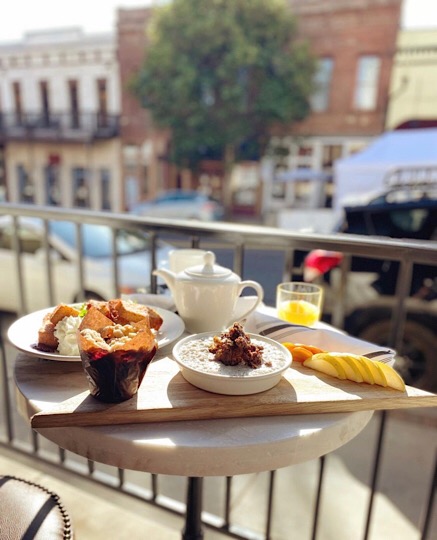 9. Dine under the patio lights at Sopa's Thai
A walk through the heavy ornate doors of this restaurant leads you into an unassuming historic wood building, but don't let that fool you! There's an entire enchanted garden waiting for you in the back. Enjoy authentic Thai dishes under a sea of shimmering market lights. If you love spicy food, ask for your dish "Thai hot" but don't say we didn't warn you!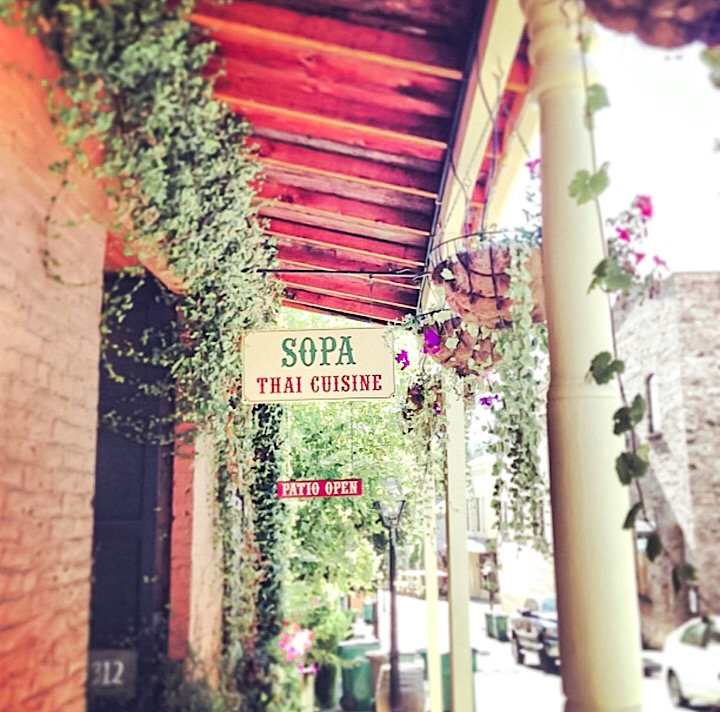 10. Enjoy a quirky and magical meal at Diego's Chilean Food restaurant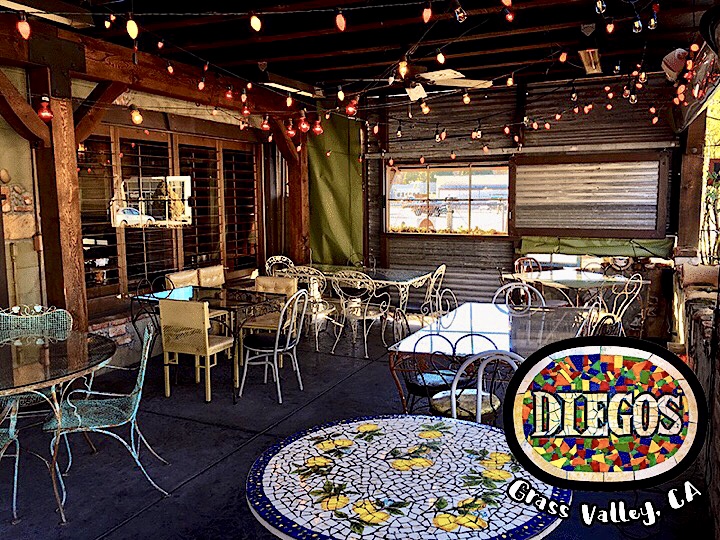 This is our favorite restaurant in town, in no small part due to the phenomenal customer service! When I was a wee 18 year old working at a local jewelry store, I popped into this eatery when it was brand new. I mistakenly ordered a sandwich with something I was allergic to but did not have time to wait for it to be remade. I raced back to work on the other side of town...imagine my surprise when the owner walked in with my remade sandwich 20 mins later! They definitely earned a customer for life.
Don't be surprised if the waitress takes a seat next to you, or kneels down for some good eye contact while taking your order. They are all about personal attention there! Oh...and don't even TRY to resist their amazing fresh baked bread rolls with garlic butter and cilantro lime salsa (*drool*). You can even order them unbaked to make at home, which I do for every Thanksgiving and they are always everyone's favorite side of the meal!