The Historic Folsom District Brings The Holidays To Life
---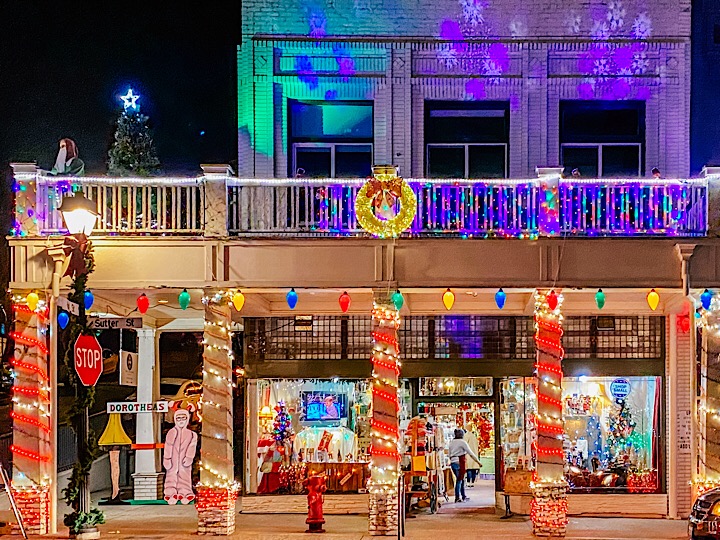 I'm excited to talk about our evening visiting Sutter Street because it was a very welcomed dose of Christmas spirit!
Sutter Street is the historic district and heart of Folsom, California. It's all small-town charm with 80-plus boutique shops, restaurants, taverns, and other unique businesses all housed in historical architecture that dates back to the 1850's. It's a captivating place on the most ordinary of days but as we found during the holidays is when there is magic to be found.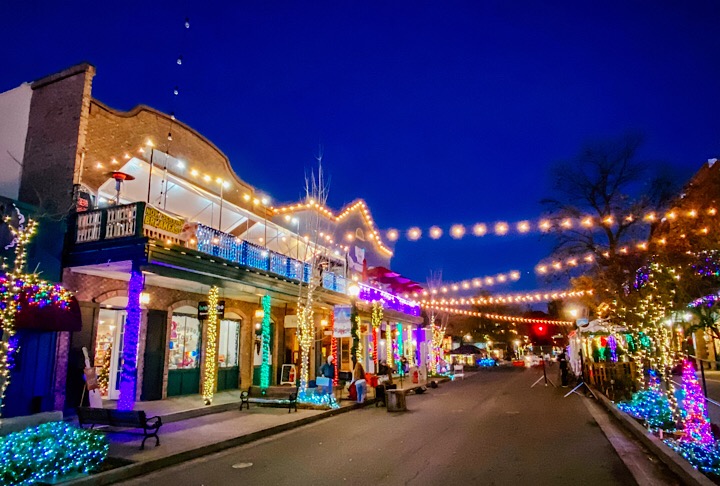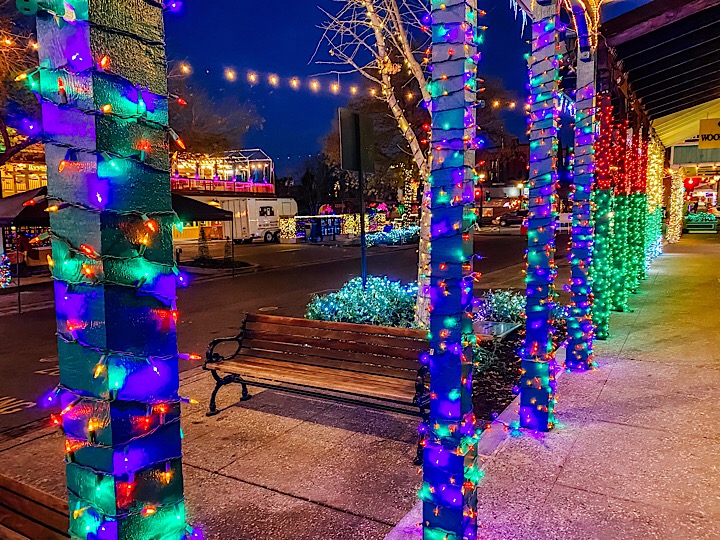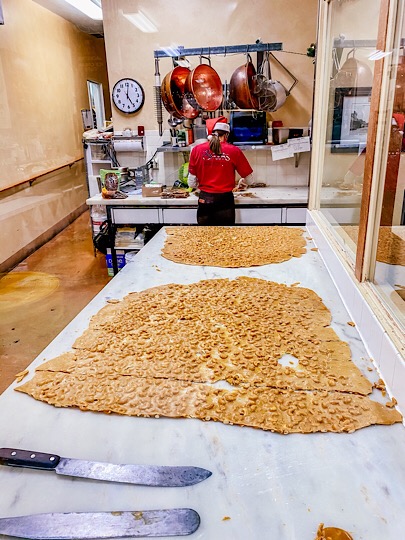 We checked out Snooks Chocolate Factory which is basically heaven. This place goes back to the 1960s when founder John Snook and his wife Jeannine sold their now-famous peanut brittle at the California State Fair. This is where you can watch the candy specialists make "Luxurious Gourmet Chocolates, Honeycomb Toffee, and candies.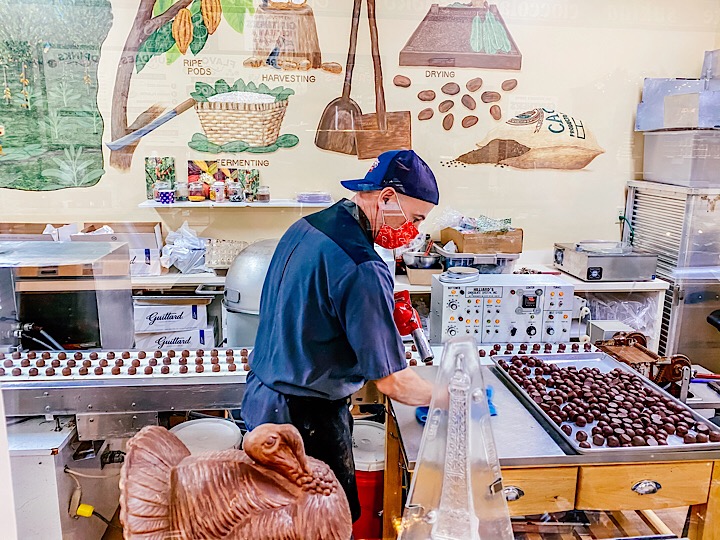 Next we stumbled upon a great bookstore called Ruby's Books (named after the official bookstore dog, Ruby the golden retriever). As a bookstore and library enthusiast I can say this is one of the best bookstores of its size that I've visited. There are a number of really great books I have not seen elsewhere and the categorization and organization is brilliant.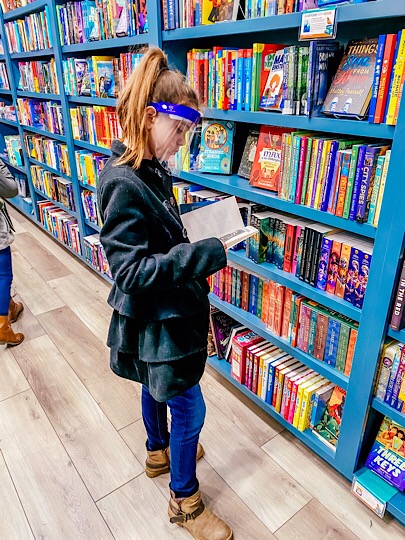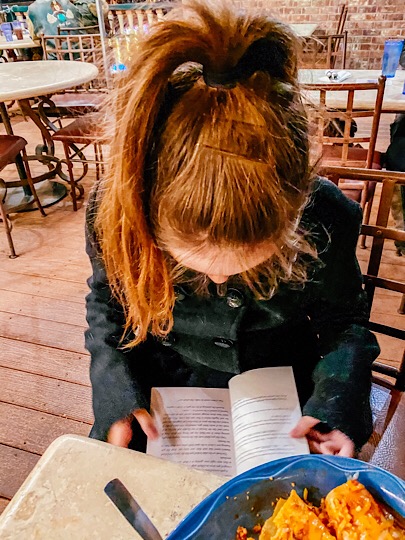 We ate at Q'bole Mexican Cocina & Cantina overlooking Sutter Street. I had the pollo em crema chipotle and I'm not exaggerating when I say it was the MOST delicious Mexican food I have ever eaten!
And what did we see while overlooking Sutter Street? A band of Victorian carolers made up of the Sutter Street Theatre crew!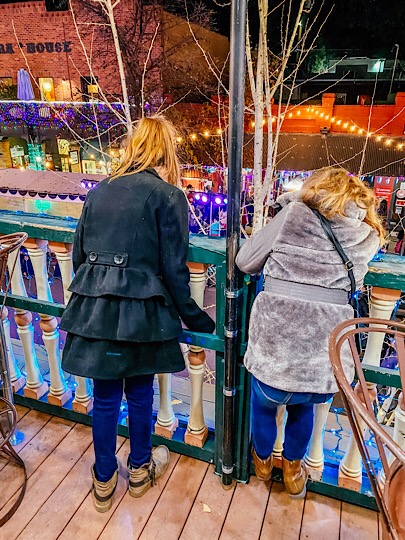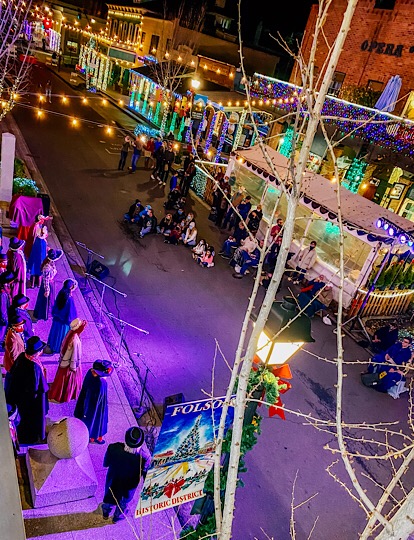 We ended the night watching the young and young at heart breeze around the ice at the Folsom Historic District Ice Rink.